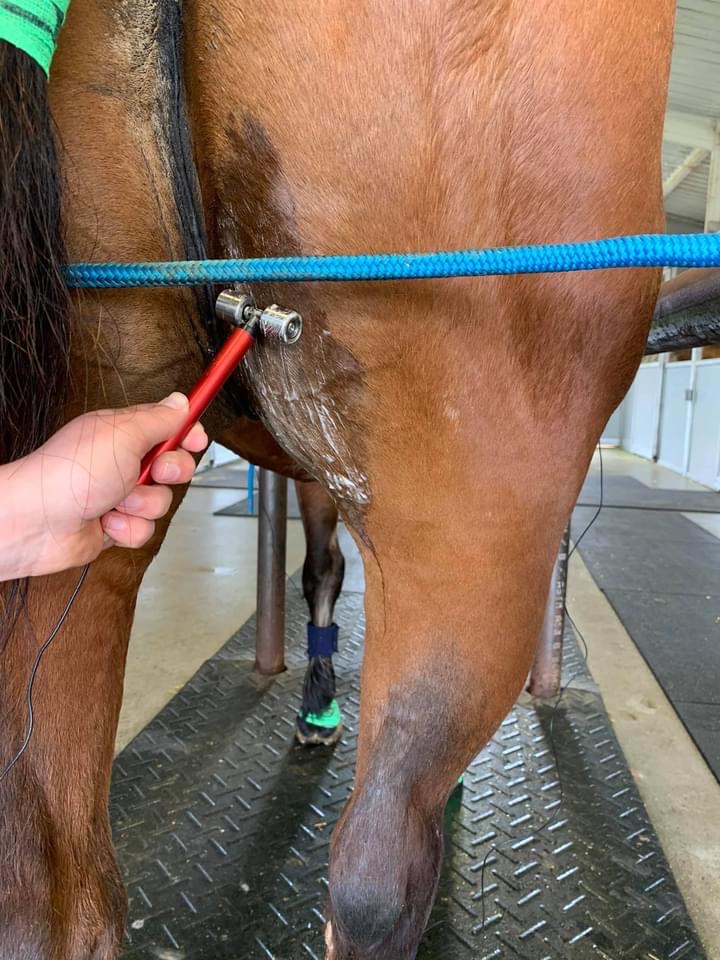 Horse Owners , Are you ready  for a painless, non-invasive, non-chemical therapy for your horse? One that is evidence based and that shows it can produce positive results faster than traditional therapies?
We've been sharing with you how Electro-Equiscope can relieve chronic pain and help heal injuries in humans. But did you know that the healing power of Equiscope also applies to horses? Even if you haven't heard of it before, equine therapy using the Equiscope and its predecessor technologies has been around for decades. In this article, we'll look at that in more detail.
For instance, we've seen its effectiveness in even the highest stress and competitive circumstances – like the Preakness and the Kentucky Derby.
Here's a quick list of just a few of the injuries and conditions that trainers and vets have used the Equiscope for:
Bone spurs
Ligaments/Tendons; tears, strains, bows, tightening
Shin buck
Fracture
Muscles; strains, tears, soreness
Joints; hocks, stifles, sesamoids, coffin, sacral iliac joint (SI), TMJ
Nerve damage
Scar tissue
Stress relief, relaxation
INCREASED HEALING TIME for post- surgery!!!
HOOF ABSCESS
In addition, equine therapy with the Equiscope is useful for Not Just Pain and Rehabilitation but WELLNESS CARE !!!!
We can proved Systemic Balancing of Immune System, Hormones , Physical and Emotional Stressors through the proven methods of
The Principles of Eastern Medicine and Meridian Theory
enhancing performance,
lengthening and strengthening strides
relieving PTSD.
stress  support due to  travel, changes in environment and diet.
Reproductive support
How the Equiscope Works in Equine Therapy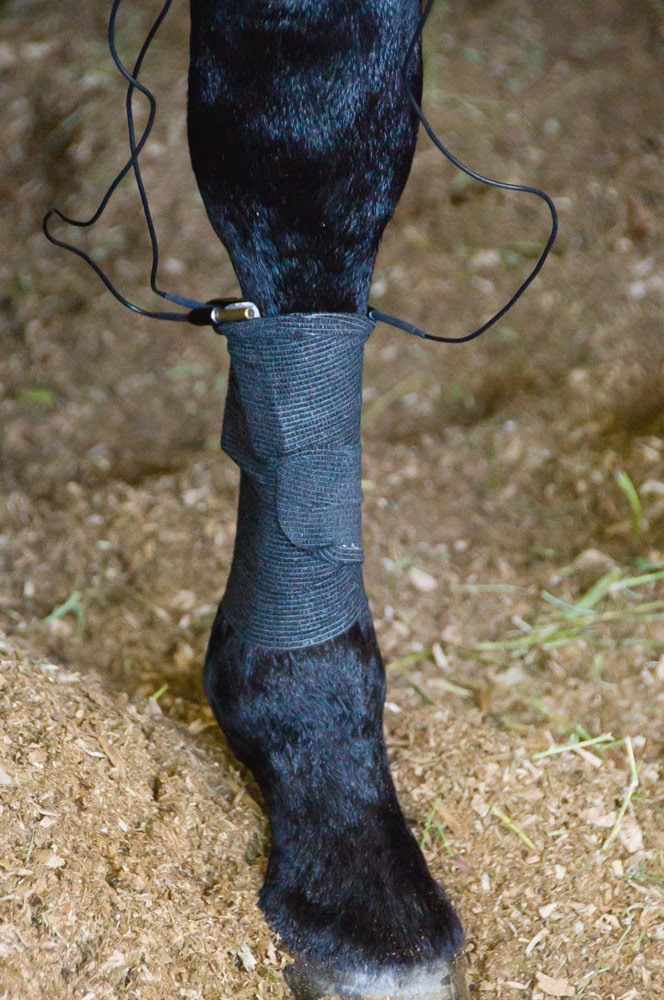 Injury alters the normal electrical conductivity of cells in all living creatures. Yes, human and animals the same!
For this reason, to get to the root cause of injury or other conditions, you need to start the healing off on a cellular level. Once the cells are functioning at their best, healing can occur quickly and often permanently.
How can this happen? Your practitioner or technician administers Electro-Equiscope technology via therapeutic plates, probes, or rollers. These send out a corrective signal to cells, and this normalizes any abnormalities. There are no side effects or discomfort.
For example, in equine therapy, the Electro-Equiscope scans your horse's nerve and connective tissues looking for cells that are damaged or have "drained batteries." The device receives information from the horse's tissue using its sophisticated feedback modulator. Four computers process that information and deliver a precise output current. These micro-currents travel to the damaged or dead cells to autocorrect abnormal electrical patterns. This restores cellular homeostasis or balance.
It's this return to "balance" in the cells that means the cells can start the healing process.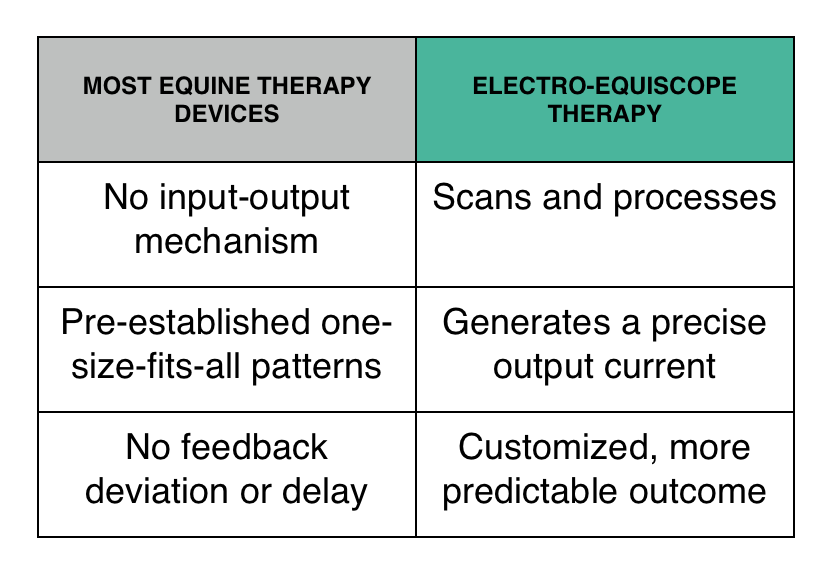 How Does Electro-Equiscope Differ From Other Devices?
Most equine therapy devices do NOT have an input-output system. Instead, they take a one-size-fits-all approach to healing. Moreover, they emit energy with pre-established patterns and no feedback deviation or delay. Electro-Equiscope's ability to scan, process, generate, and adapt leads to more predictable positive outcomes.
An Equine Therapy Success Story
We all like a story. This one's called "The Little Colt That Could" – and it's super inspiring. See what you think.
A speedy little colt named I'll Have Another couldn't win a race because his ankles were chronically inflamed. His situation was so bad that he lost his first two races and was sold off for only $35,000.
Lucky for him, that sale changed his life because his new trainer decided to learn how to use Equiscope therapy. The result was that after 30 days of training and equine therapy, the little colt was ready to race.
Since Equiscope therapy had removed all the inflammation from his ankles, this unknown colt crushed the field by six lengths with odds of 43 to 1. I'll Have Another won the 2012 Kentucky Derby and the 2012 Preakness, and was sold to stud for $10 million dollars. That happened just six months after starting on Equiscope therapy.
Do you see equine injuries in your working life?
We offer support for Equine Professionals, Veterinarians, Farriers , Dental & Chiropractic Specialists , Trainers , Breeders.
Intellbio is the exclusive distributor of the Electro-Equiscope, with providers all over the country.