While many people embrace the approach of Fall, with its vibrant colors, cooler temperatures, and shorter days, others notice a dangerous shift in their mental health. For some, the decrease in temperature means more time indoors and that can have a negative impact on our physical and mental health. Here are three tips to maintain your mental health during the Fall.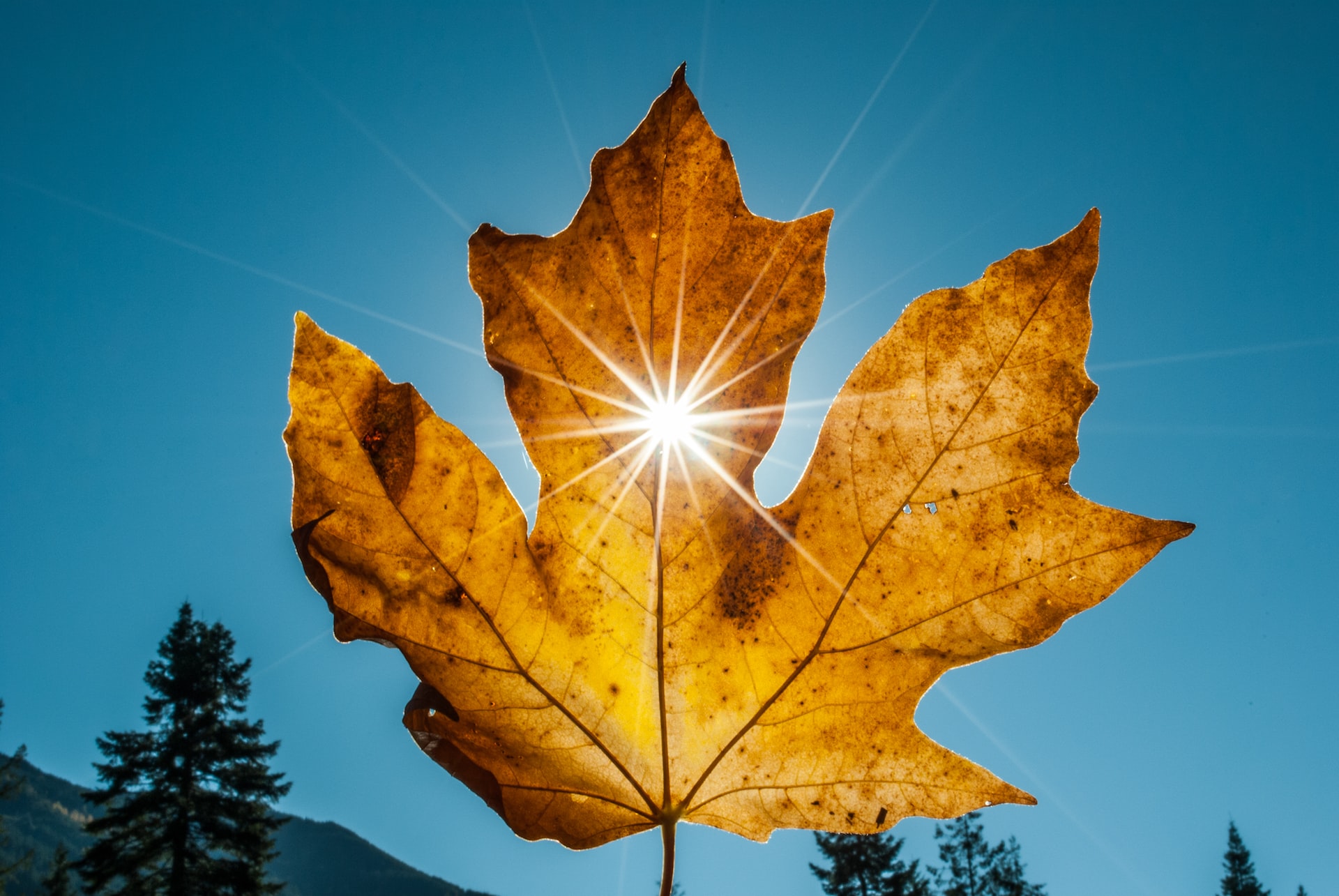 Keep Your Vitamin D Levels in Check
It's easy to get lots of Vitamin D during the warm summer months, but with shorter days comes fewer hours of sunshine which can translate to less time spent outside. This can make it increasingly difficult to get the Vitamin D you need. 
Low levels of Vitamin D can cause a host of health issues so keeping your levels in check is important during the colder and sometimes darker fall and winter months. While you can increase your intake through diet changes, a Vitamin D supplement might be the most effective way to maintain your intake. The daily Vitamin D recommendation is 400-800 IU but some people need between 1000-4000 IU per day to keep levels in the right range. Make sure you talk to your health professional to see what is right for you. 
The Importance of Sleep
The cooler temperatures of Fall can often bring the urge to hibernate or spend a little more time under those cozy blankets. But keep in mind that this could be disrupting your sleep patterns which can also bring about a host of health issues. The fewer hours of sunlight can also give the urge to stay in bed longer. Sleep experts recommend keeping the same bedtime and waking time throughout the week. Don't let yourself sleep the weekends away! Use the cooler temperatures to your advantage as the body sleeps best in a cool environment. 
Stay Hydrated
Believe it or not, we're more likely to be dehydrated in the winter months. It makes sense if you think about it. It's not as warm out so we're less thirsty. Dry skin and a lack of energy might just be the keys to recognizing you're dehydrated. 
There are lots of ways to track your hydration including apps and fancy water bottles. You can also maintain your hydration through drinking herbal tea for a warm beverage during those cooler mornings and evenings. And you can incorporate foods with high moisture contents including apples, pears, celery, lettuces, cucumbers, butternut squash, and pomegranate among other options. 
As you embrace sweater weather, embrace your mental health and make sure you are getting enough sleep, staying hydrated and keeping up with your Vitamin D. This can make all the difference in whether or not you enjoy a healthy Fall.